Book a Glamping Holiday in Pembrokeshire
Check availability and prices using the booking calendar below, or click here to head over to our booking system.
If you have any questions about staying at Watermeadows don't hesitate to use the form below to send us a message.
Contact us for further help
If you'd like to read our privacy notice to learn about how we process and handle your personal data, you can read about it here. We will use the information you supply here to answer any questions you have or to arrange a booking.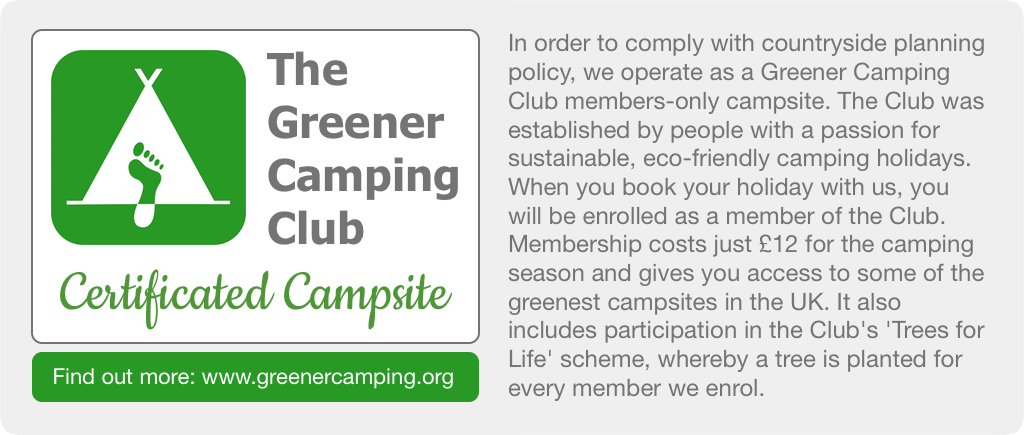 Directions to Water Meadows Glamping
Water Meadows Glamping is located in Watermeadows, Broadmoor, Pembrokeshire. Our full address is: Broadmoor, Kilgetty, Pembrokeshire, SA68 0RS. We are just 3.5 miles from the seaside town of Saundersfoot, and 5 miles from golden beaches of Tenby on the Pembrokeshire Coast.
Greener Camping Club Information
In order to stay with us at Watermeadows you need to be a member of the Greener Camping Club. We can enrol you when you make a confirmed booking, or you may already be a member. At least one member of each occupied camping pitch / glamping unit must hold a valid membership. Membership runs from 1st of January to 31st of December each year, we typically take membership fee's at point of booking and make the process simple as possible. If you are already a member of The Greener Camping Club our system will inform us when we process your booking. You can learn more about The Greener Camping Club here or read their Privacy policy here.